Packing For Your Summer Breckenridge Vacation
May 11, 2020 / / by Kimberly Tramontana
At almost 10,000 feet in elevation, Breckenridge, Colorado is considered a high altitude vacation destination. The most common differences between a low altitude destination and a high altitude destination are that the sun is stronger and the air is thinner the higher in elevation you go. When visiting a high altitude vacation destination like Breckenridge, it's important to be prepared and pack for the elements and the adventures that await you!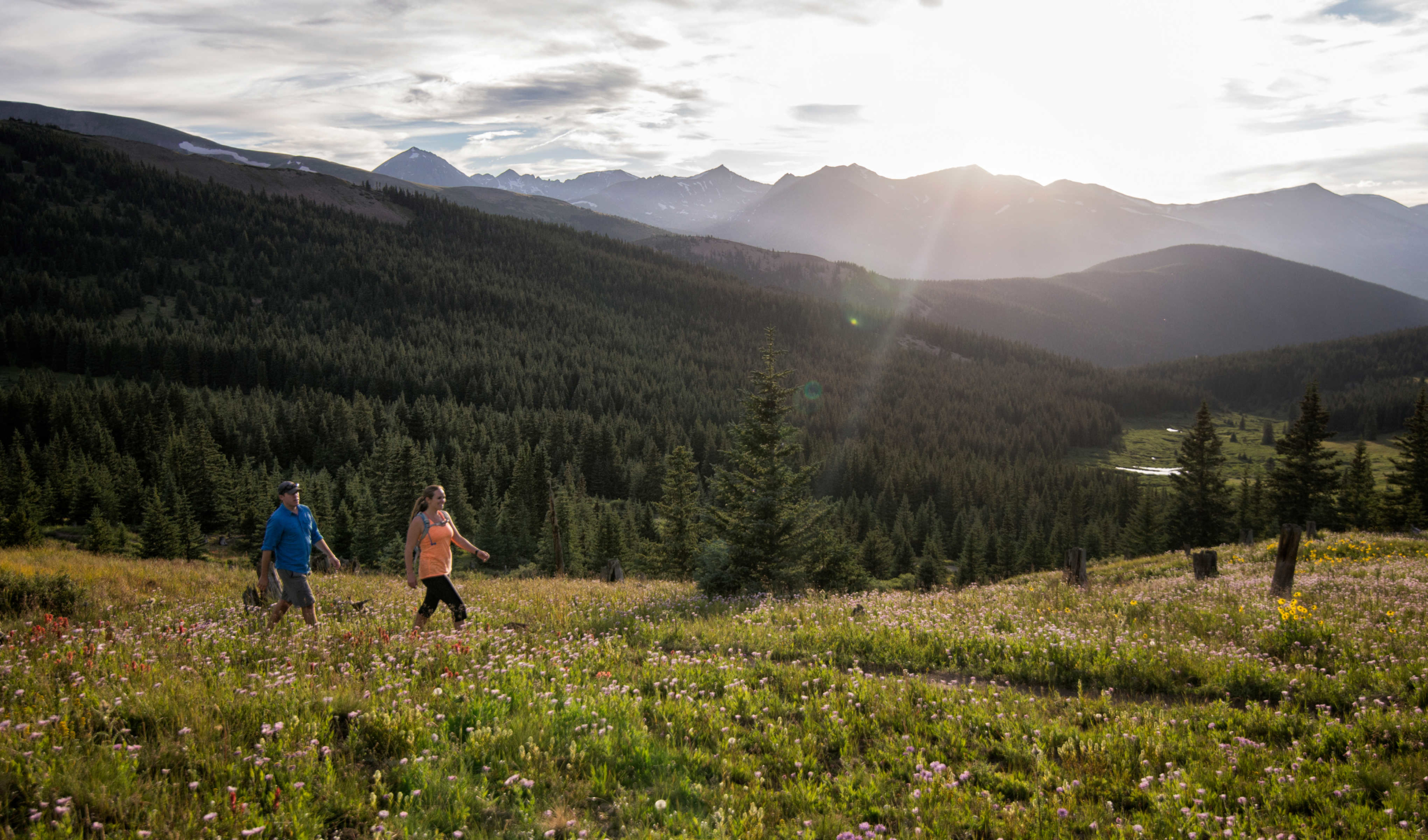 In the summer, Breckenridge is a great place to cool off and beat the heat! With lots of sunny days, cool nights and high temperatures in the mid-70's, it's important to pack smart so that you can remain comfortable during your entire stay. Here are some suggestions for what to pack on your summer vacation to Breckenridge:
Sunscreen: Did you know that Breckenridge has an average 300 days of sunshine a year? With that in mind, be sure to generously and frequently apply at least SPF 25 sunscreen before you go outside. And make sure to bring a sunscreen that blocks UVB/UVA rays.
Sunglasses: At almost 10,000 feet in elevation, Breckenridge is two miles closer to the sun than places that are at sea-level, so your eyewear should offer UVA and UVB-blocking capabilities.
Hat: We recommend a wide-brimmed hat as it will offer shade and deflect harmful rays from your nose and cheeks.
Base layers: If you're going to be outside enjoying one of the many popular Breckenridge recreations like hiking or biking, make sure you invest in a water-wicking base layer. Avoid cotton and go with polypropylene-based undergarments that absorb sweat and wick it away from your skin. You should also look for breathable fabrics to help you stay cool.
Outer layers: It's a good idea to bring a fleece for the cool, crisp summer nights as well as a water-proof coat or jacket for the occasional mountain thunderstorm.  Breckenridge weather forecasts can change quickly, and having the right layers will ensure that you stay comfortable.
If you don't already own some of these items, many Breckenridge stores offer a great selection and affordable prices on everything you'll need for your trip, so you can always shop once you get here. We look forward to seeing you in Breckenridge soon!
With sunny days in the 70s and so many outdoor activities out your door, what better way to spend time with your loved ones than where there is plenty of space and fresh mountain air? Book a worry-free stay—our "BGV Shines" safety protocol program will ensure your stay is as clean and safe as possible. Plus with flexible booking, there are no change or cancellation fees for stays booked by 6/15/20.
Our Free Nights & Flexibility package features promotional rates plus if you stay in July or August – receive a free night with your stay (minimum 2-night stay to receive a free night)!
Must book by 6/15/20. Restrictions and qualifications apply. Based on availability.