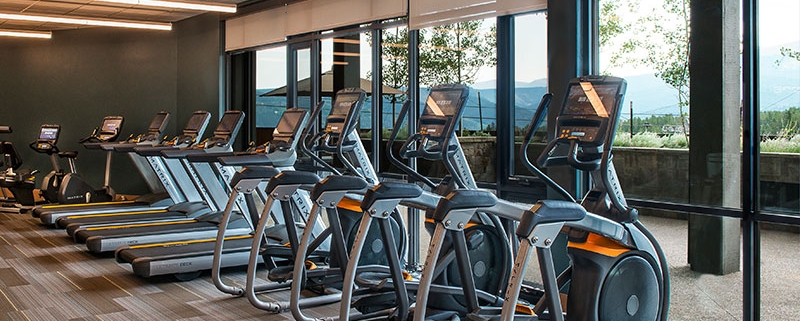 Summer has finally made it to Breckenridge and Summit County. June has been mostly dry but little cooler than usual. Now that it is past Kingdom Days we are at last into the true summer season. There are so many outdoor activities in Breckenridge and the surrounding Rocky Mountains; it is easy to overlook the huge lake that is right in the middle of Summit County.
Lake Dillon was built in 1963 by Denver Water to store water for Denver and the Front Range. It is the largest body of water in Summit County and one of the largest in the state. Lake Dillon has 27 miles of shoreline and 2 marinas. It is known as a challenging spot to go sailing each summer, hosting numerous races and regattas.
Lake Dillon although popular is often overlooked as a prime fishing destination in the summer. The lake is overshadowed by the many rivers, streams and lakes that dot Summit County's landscape including the Blue River a Colorado Gold Medal river.
What makes Lake Dillon such a great family fishing spot is the ease of access, lack of special fishing regulations like those found in most Mountain Rivers and high alpine lakes, friendly boating regulations with rentals and tours available and most of all the diversity of species found in the lake. At different times you can fish for Brown, Rainbow and Cutthroat Trout, Kokanee and Koho Salmon, Walleye Pike, Char, catfish, Crappie, Smallmouth Bass and other species.
Shore fishing offers easy access from many points in the county. There is free parking at many points around the lake. It is said the fishing is the best in the early summer between mid May and early July. For shore fishing, the best fare for the fishies is good old fashioned worms. Use a bobber and test your length from the hook until you find success. There are tons of smaller fish close to the shore but the big ones are a little further out. Use a weight and hook for bottom fishing and keep your line tight so you can feel bites. Later in the season troll a Rapala lure near the feeder creaks of the Blue, Snake or Ten Mile dump into the lake for large trout.
If you are so inclined, rent a boat and get out into the lake. This is a great spot for trolling. This is most effective in the later season and will produce big brown trout, Kokanee and Walleye Pike. Even if you don't catch fish it's an impressive experience to just be out on the lake.
Fishing is a time honored family activity that everyone should try at least once. If you are looking for a different High Country experience try fishing in Lake Dillon.
Don't forget that you do need a fishing license in Colorado if you are 16 or older. You can pick them up at many locations throughout Breckenridge and Summit County.
https://grandcolorado.com/wp-content/uploads/2019/08/ammenities-fitness.jpg
600
800
Nikki Dickison
https://grandcolorado.com/wp-content/uploads/2019/06/gc8-logo-8.png
Nikki Dickison
2014-06-20 13:00:45
2014-06-20 13:00:45
Fishing in Lake Dillon